I've been making fun of the cripples my whole life. I remember once a long time ago , Mother Dyckerson took me to the mall to go shopping. I pointed to an old man in a wheelchair and said, "Look mommy, there's a cripple!"

"That's not polite, Dyckie," my mother said. "See the uniform he's wearing? That man is a veteran. He was a soldier."

"Oh. Sorry," I replied sheepishly.

"That's OK. He obviously wasn't a very good one!" she said. We both laughed hysterically and gave each other a high five.

Those were good times. But who would have thought that nearly two years later, I myself would be severely handicapped?? While it is true that I didn't technically fight in any wars, I do live in Virginia...and if you've been watching any of the nonstop election coverage, you would know that Virginia is a battleground state. And if you've been reading my award-winning Mighty Blog recently, you would know that I literally SHATTERED my right arm* in an HORRENDOUS AUTOMOBILE ACCIDENT while en route to the children's hospital to read to the blind.**

So here I am, on week 4 of wearing this ridiculous brace contraption on my limb. It's bulky, it's cumbersome, and it itches like a sumbitch. But by far the worst thing is the smell - my God, the SMELL!!! I haven't thoroughly cleansed my right arm in over a month. That's nearly TWICE AS LONG as I normally go between arm cleansings. And if you think that's bad, you should take a good whiff of my armpits! Because of my DEBILITATING INJURY, my right arm stays close to my side at all times, allowing LITTLE TO NO VENTILATION to reach my right pit. And because I cannot fully raise and extend my right arm, I have no way to cleanse my left pit. The result: both of my pits smell like ASS!!!

However, being crippled is not without its advantages. Everywhere I go, people offer to help me: "Here, let me get the door for you," or "Here, let me carry that package for you," or "Here, let me stroke your genitals for you." Now many cripples would be offended by these offers of goodwill. They want to be seen as normal, independent adults capable of taking care of themselves. Well FUCK THAT. If people want to do stuff for me, I let 'em!! I haven't had to open a door or make my own coffee at work since the accident!

And then there's the poon!!! Holy shit, this arm brace is a POON MAGNET!! Gorgeous women naturally flock to me anyway...but now that I'm wearing this orthopedic appliance, I practically have to beat 'em off with a stick!!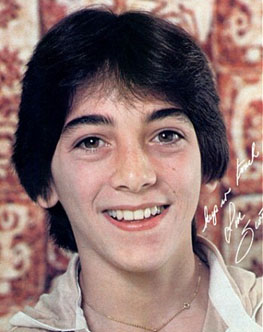 They run up to me in bars all the time and ask, "You poor baby, what happened to you??" Of course, I look them straight in the eye and tell them the truth: I was injured while rescuing a precious kitten from a burning house. Needless to say, I'm getting more tail than Scott Baio.

But this can't last forever, right? WRONG!!! I'm keeping this stinking brace FOREVER!! I'm thinking of getting a leg brace for added effect. They come with Vel-cro straps, so they're a snap to put on. Every Friday night I'll attach the brace, head down to the local watering hole, and work my magic! Maybe I'll even get me one of them uniforms like the vet in the wheelchair I told you about earlier.

Wait a minute...I betcha that old bastard was faking it too!



* OK, I dislocated my elbow and tore a couple of tendons.
** OK, I was cruising for hookers.