Did you morons hear about
this shit
??! It's an article about that teenage chick who got her feet whacked off while riding on an amusement park attraction. Undoubtedly this was a tragic, horrific incident. Certainly nothing to joke about. But I'm going to do it anyway. And as you read along, see if you can count how many tasteless foot amputation jokes I have included. Enjoy!!!
********************

So there's talk that the girl's family might sue Six Flags. Not to sound callous, but I don't think she has a leg to stand on. I mean, the ride did exactly what it was designed to do: It dropped several feet at once! But seriously folks, I'm sure some poor Six Flags employee will get the ax. I just hope he gets a nice severance package. I understand an investigation is still ongoing - sounds like they're dragging their feet on this. What a bunch of loafers. After the accident, they searched for witnesses...but all they found were ten little piggies.
But there is some good news. Surgeons were able to re-attach the girl's lower extremities. I'm not sure how they got her feet to the hospital. I guess they called a toe truck! All kidding aside, that's gotta be an expensive procedure. I wonder who's going to foot the bill for that. Of course, it's well worth every penny - especially since the girl's legs had been unevenly cut. I heard they had to stick a phone book under the shorter leg to keep her from wobbling.
Seriously, enough of these corny jokes. How could something like this be allowed to happen?? Frankly, I'm stumped. The inspectors are the real heels here. They're always telling us how safe these rides are. Well somebody sure put their foot in their mouth this time. I wouldn't blame that girl if she made Six Flags her arch enemy. I pray for her sole.
********************

So how many jokes did you find? If you said

17

, you are CORRECT! Feel free to add your own in the comments section. C'mon, you know you've got one! See you in Hell, suckers!!!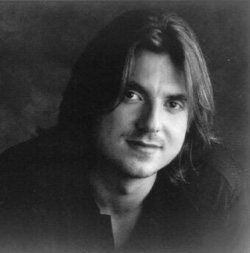 "A severed foot is the ultimate stocking stuffer."
Mitch Hedberg
1968 - 2005