Please take a moment to enjoy this TOTALLY REAL interoffice email I received from our "Administrative Assistant" last week. Be sure to stay tuned for my commentary on the flip side...
The refrigerator will NOT be cleaned out today!!!!!


You all are obviously missing the point. You are required to label your items with the white labels that are provided. If you run out, please let me know. Yellow sticky notes are not consistent & therefore are unacceptable.


I'm going to use a grown up example so stay with me. What happens if I accept sticky notes? You may have yours properly secured but the next person may not be so smart & what happens when their sticky falls off? THEIR ITEM WILL BE THROWN AWAY! Next thing you know HR will come into the picture b/c it will sure be my word against yours.


If you insist on bringing in small items (i.e., yogurt, can drinks) may I suggest you either bag them up & place a label on the bag OR label each item. The labels MUST be filled out completely…..the date is very important.
Remember, even if it looks good if it's not "properly labeled" it will get tossed. We will try this again next week.
Now if you're like most of my co-workers, you probably read this and thought, "Gee whiz, this woman is a bitch!" Indeed, she has become the subject of great ridicule thanks to her zero tolerance policy on refrigerated food items. One of my colleagues has suggested photochopping her face on a picture of Adolph Hitler and taping it to the frig door. Another is planning to wallpaper her cube in white refrigerator labels.
I guess I am in the minority on this one, because I actually feel the refrigerator policy is too lenient and ambiguous.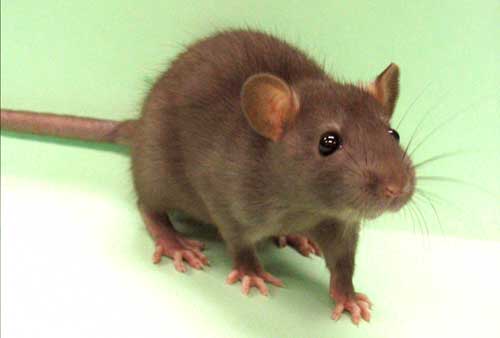 Basically all the email says is,
refrigerated items must be labelled
. It says nothing about the items themselves. Theoretically, I could slap a label on a live rat, toss it in the frig, and I'd be in compliance. I could even post-date the label by several months, ensuring my rat lives a long happy life of frivolity amongst the yogurt and tuna sandwiches. So clearly there needs to be major refrigerator policy reform, and as your
soon-to-be President
, I shall make this a top priority in my administration.
First and foremost, we need to tighten security in the break room. To this end, I am ordering the maintenance staff to erect a six-foot fence around the refrigerator. No one will be allowed access without filling out an application and passing a battery of tests.
Next, I shall appoint a Food Czar to oversee the refrigerator and its contents. Seeing as she has no job, I am nominating
Willo
to fill this all-important position.* All perishable items will be funneled through the Food Czar, who will personally inspect each item, label it, and enter it into a nationwide database.
Furthermore, all checked food items will be subject to random taste tests by Willo.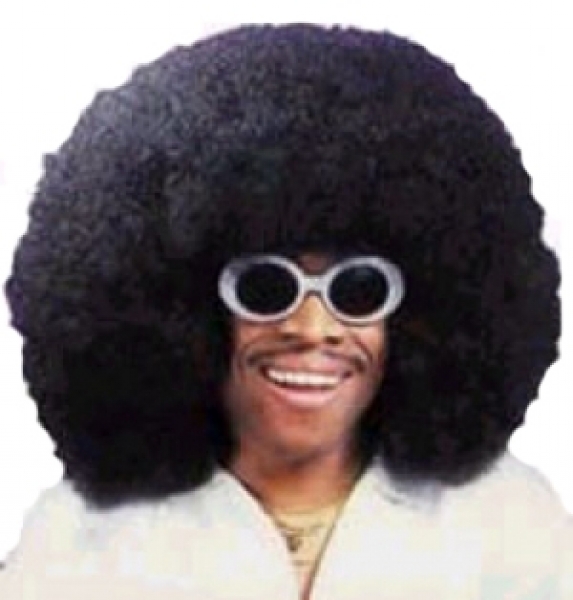 Of course, the taste tests won't be entirely random. Certain items such as leftover pizza and chocolate cake will need to be consumed in their entirety. In these cases, the food will be returned to its owner only after it has passed through Willo's excretory system. In addition, racial profiling will be in effect. So if you bring in a plate of hog jowls and watermelon, you damn well better have an afro or a receipt.
Finally, we'll need to place tight restrictions on exactly what items will and will not be permitted. As a general rule, anything will be allowed as long as it's dead and edible. This includes bodily fluids.
For example, my frozen semen would be perfectly acceptable as long as the sperm is dead and the volume doesn't exceed three ounces. However,
Ms. Babble's
breast milk would be rejected due to its bitter taste and high concentration of LSD. There will be exceptions to promote healthy eating. For instance, the morbidly obese will only be permitted to bring green salads and Slim-Fast shakes.
In closing, it is recommended that employees with cold food items arrive at work at least two hours early to ensure plenty of time to get through the security checkpoint. Yes, the food may spoil while waiting in line. But that's a small price to pay for refrigerator security if you ask me.
* Willo, if you're reading this, please send me an audition tape, and make sure it is password protected. It's just a formality for HR. Thanks.